We are a multiple award-winning architecture studio. Our practice is characterised by our attempt to find the right balance between experiment and experience in the complex and delicate landscape of contemporary life.
Selected Exhibitions
| ADNBA Open Doors / Exhibition and event in Millo Office Building , exhibiton with images and drawing of ADN BA latest projects. Collateral event of
Romanian Design Week, 2022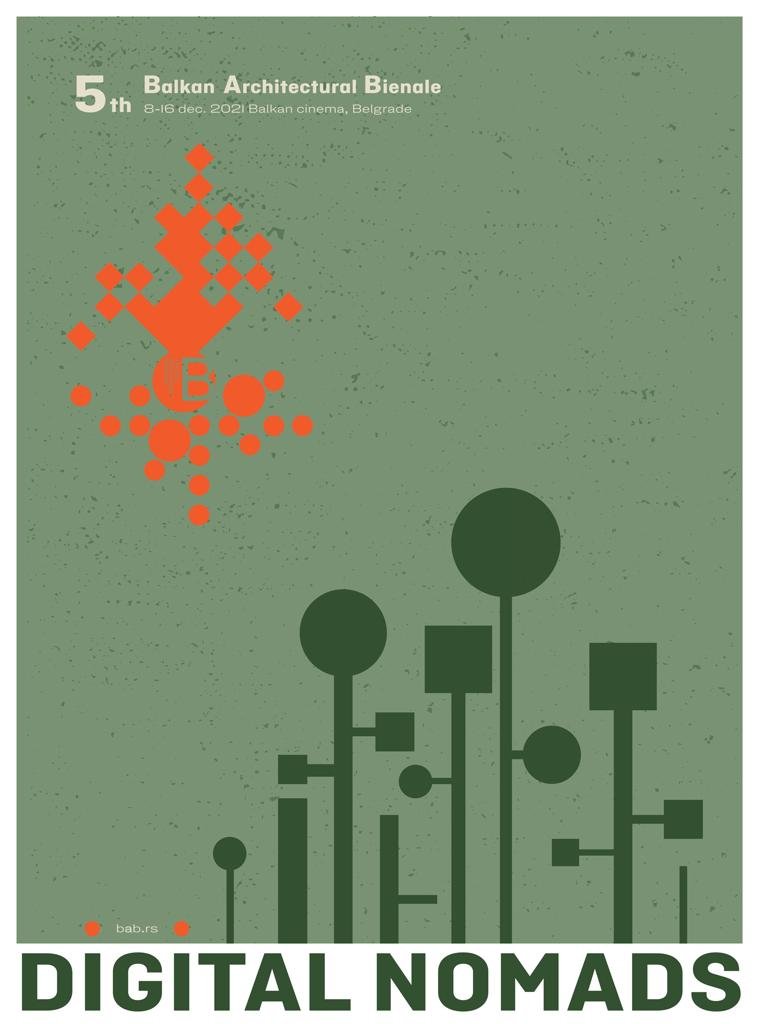 | Olarilor Housing / participation at Balkan Architecture Biennale Exhibition, Belgrad, 2021
| Hilariopolis / Hilariopolis exhibition as part of Europalia – Bucharest Lab organizată la LOCI (University of Architecture UCLouvain), Bruxelles, Belgium (Dec. 2019-Feb. 2020)
more details
here
| Occidentului Housing / "What's old, What's new" Exhibition EU Mies Award 2019, cu proiectul Occidentului 40 (ADNBA), Palau Victoria Eugenia, Barcelona, Spain (April-May 2019)
more details
here
| ADNBA / expozitia "Open Doors @ADNBA / Guests at Calderon 80", Collateral event of Romanian Design Week, 2019
more photos here
2023

| Mumuleanu Housing / travelling exhibition "EU Mies Award 2015", with Mumuleanu 14 (ADNBA), in London (Feb.-Mar. 2023) at Kingston University Town House.
2022
| Mumuleanu Housing / travelling exhibition "EU Mies Award 2015", with Mumuleanu 14 (ADNBA), inBarcelona (May 2022), Köln, Germania (June-July 2022), Belgrad (June-July 2022), Bruxelles (July-Sept. 2022), Viena (Oct.-Dec. 2022)

| ADNBA Open Doors / Exhibition and event in Millo Office Building , exhibiton with images and drawing of ADN BA latest projects (2019-2022). Collateral event of
Romanian Design Week, 2022
2021
| Olarilor Housing / participation at Balkan Architecture Biennale Exhibition, Belgrad, 2021
2020
| Occidentului Housing / travelling exhibition Europas Beste Bauten, EU Prize for Contemporary Architecture – Mies van der Rohe Award 2019, with Occidentului 40 (ADNBA), în Viena, Austria (July-Oct. 2020), Köln, Germania (Oct.-Nov.2020)

| Mumuleanu Housing / People. Livability. Boundary exhibition, part of Korean Architectural Exhibition 100 Architects of the Year si Korea Architecture Festival, with Mumuleanu 14 / Urban Spaces 2 (ADNBA)


2019
| Hilariopolis / Hilariopolis exhibition as part of Europalia – Bucharest Lab organizată la LOCI (University of Architecture UCLouvain), Bruxelles, Belgium (Dec. 2019-Feb. 2020)

| Occidentului Housing / expoziţia itinerantă Europas Beste Bauten, EU Prize for Contemporary Architecture – Mies van der Rohe Award 2019, cu proiectul Occidentului 40 (ADNBA), în Bruxelles, Belgia (Sept.-Nov. 2019)

| Occidentului Housing / What's Old What's New, EU Prize for Contemporary Architecture – Mies van der Rohe Award 2019, with Occidentului 40 (ADNBA), în Nicosia, Cyprus (Oct. 2019), Kharkiv, Ucraine (June 2019)

| Occidentului Housing, Londra Housing / "HOME | any | more | ?" exhibition, Trienala București East Centric Architecture, Oct. 2019

| Occidentului Housing / "What's old, What's new" Exhibition EU Mies Award 2019, cu proiectul Occidentului 40 (ADNBA), Palau Victoria Eugenia, Barcelona, Spain (April-May 2019)

| Mumuleanu / Central Exhibition of Romanian Design Week, Architecture, Interior Design and Urbanism section, inside of former Cina Restaurant, Bucharest

| ADNBA / expozitia "Open Doors @ADNBA / Guests at Calderon 80", exhibitonswith images and drawing of ADNba latest projects. Collateral event of Romanian Design Week, 2019

2018
| Occidentului Housing / Vienna Design Week exhibition with the winning project of Romanian Design Week 2018, Architecture Section, Occidentului 40 - Residential Building on Occidentului street (ADNBA), Viena, Austria

| Dogarilor Housing / LO +-VE. Housing and neighborhood exhibition, part of UrbanEye Film Festival with Urban Spaces - Residential Building on Dogarilor street (ADNBA), Institutul Francez, Bucureşti

| ADNBA/ "Despre locuire. Locuirea colectivă: între produs și proces" exhibition, part of BETA – Timișoara Architecture Biennial, Timișoara (Sept.-Oct. 2018)

| Occidentului Housing, Londra Housing / Central exhibiton of Romanian Design Week, Architecture, Interior Design and Urbanism section, Palatul Telefoanelor, Bucureşti

2017
| Hilariopolis/ Central exhibiton of Romanian Design Week,Architecture, Interior Design and Urbanism section, Cobălcescu 45, Bucureşti

| Calderon Housing, Suvenir Housing, Londra Housing / Central exhibiton of Romanian Design Week, Architecture, Interior Design and Urbanism section, Cobălcescu 45, Bucureşti

| DOG / "100 architects of the year" International Exhibition 2017, Korean Institute of Architects, Seoul, Coreea de Sud
2016
| Hilariopolis / Reporting from the Front exhibition, curator Alejandro Aravena, Arsenale, central exhibition of the 15th edition of the International Architecture Exhibition- la Biennale di Venezia, Venice (May-Dec. 2016)

| Dogarilor Housing / travelling exhibition "EU Mies Award 2015", with Dogarilor 26-30 (ADNBA), Krefeld, Germania (Jan.-Febr. 2017), Milano, Italia (Oct. 2016-Jan.2017), Frankfurt, Germania (Sept-Oct. 2016), Viena, Austria (June-August 2016), Leuven, Belgia (April-May 2016), Varșovia, Polonia (Febr.-Mar. 2016)

| Mora Housing / Central Exhibition of Romanian Design Week, Architecture, Interior Design and Urbanism section, Piața Amzei, Bucharest

| Dintr-un lemn /installation for the second edition of Case ciripite exhibition, organised by de-a arhitectura asociation,Galeria Galateca, Bucharest

| ADNBA Open Doors / Exhibition and event in ADN Studio, exhibitionwith images and drawing of ADN BA latest projects. Collateral event of Romanian Design Week, 2016

2015
| Măicănești Housing, Giurcăneanu House, O27 House / Participation with projects at Bucuresti - capitala liniilor de fugă, direcţii şi discursuri în arhitectura bucureşteană exhibition, 1990–2014, Casa Cesianu, Bucharest

| Dogarilor Housing / travelling exhibition "EU Mies Award 2015", Bruxelles, Belgium (Sept.-Nov. 2015), Szczecin, Poland (Nov. 2015)

| Dogarilor Housing / exhibition during The Serbian 2015 Annual & Milan Zlokovic Award for the best architectural achievement in the Balkan region, Belgrad

| Dogarilor Housing / Central Exhibition of Romanian Design Week, Architecture, Interior Design and Urbanism section, ARCUB Gabroveni, Bucharest
2014
| Unarte & Dogarilor Housing/ Central Exhibition of Romanian Design Week, Architecture, Interior Design and Urbanism section, Palatul Camerei de Comerţ, Bucharest


2013
| Universitatea Naţională de Artă / Participation at the International Models Exhibition Atlas of the Unbuilt World with Universitatea Naţională de Artă project (ADNBA), Bartlett School of Architecture (UCL) şi British Council, part of London Festival of Architecture, London, United Kingdom

2011
| Universitatea Naţională de Artă / Participation with projects at O istorie a concursurilor de arhitectură în Bucureşti exhibition, curators Emil I vănescu and Bogdan Andrei Fezi, Sala Dalles, Architecture Annual Bucharest, 9th edition


2007
| Casa Giurcăneanu/ Romania - Architectural Moments from the 19th Century to Present - Architektur im Ringturm exhibition, Viena, Austria

| Casa Giurcăneanu / Jukebox City – Romanian Architecture Exhibition, Met-Room Foundation, Barcelona, Spain