Hilariopolis at Europalia Arts Festival!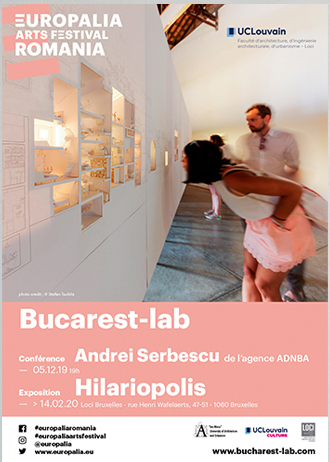 This Fall, UC Leuven - LOCI and its Bucharest - lab will host a series of lectures and exhibitions as part of Europalia Arts Festival, where Romania is invited this year.
Our installation, Hilariopolis, exhibited at Biennale di Venezia in 2016 and later at Romanian Design Week in 2017 is now at Bruxelles at UCLouvain Faculté d'architecture, d'ingénierie architecturale, d'urbanisme open to the public until 14.02.2020.
You are invited to visit the exhibition and to attend a lecture by Andrei Șerbescu on December 5.