Vasile Lascăr Housing
Bucharest, Romania
Client:
Logis Residence
Gross area:
1985m²
Project duration:
in progress
On an irregularly shaped plot, open to the generous intersection of a few narrow streets, a compact volume is placed – it preserves the scale of the place, reinterpreting a series of existing urban elements.
Generated by the interior configuration of the dwellings and by the privileged corner position, the building is distinguished by curved facades that allow successive withdrawals from the alignment, bringing to life public spaces towards the street.
The building is discreetly inserted into a highly layered historical fabric between Stefan cel Mare Boulevard and Dacia Boulevard. The area, which is still in transformation, marks the transition from fragmented urban tissue to new, denser developments.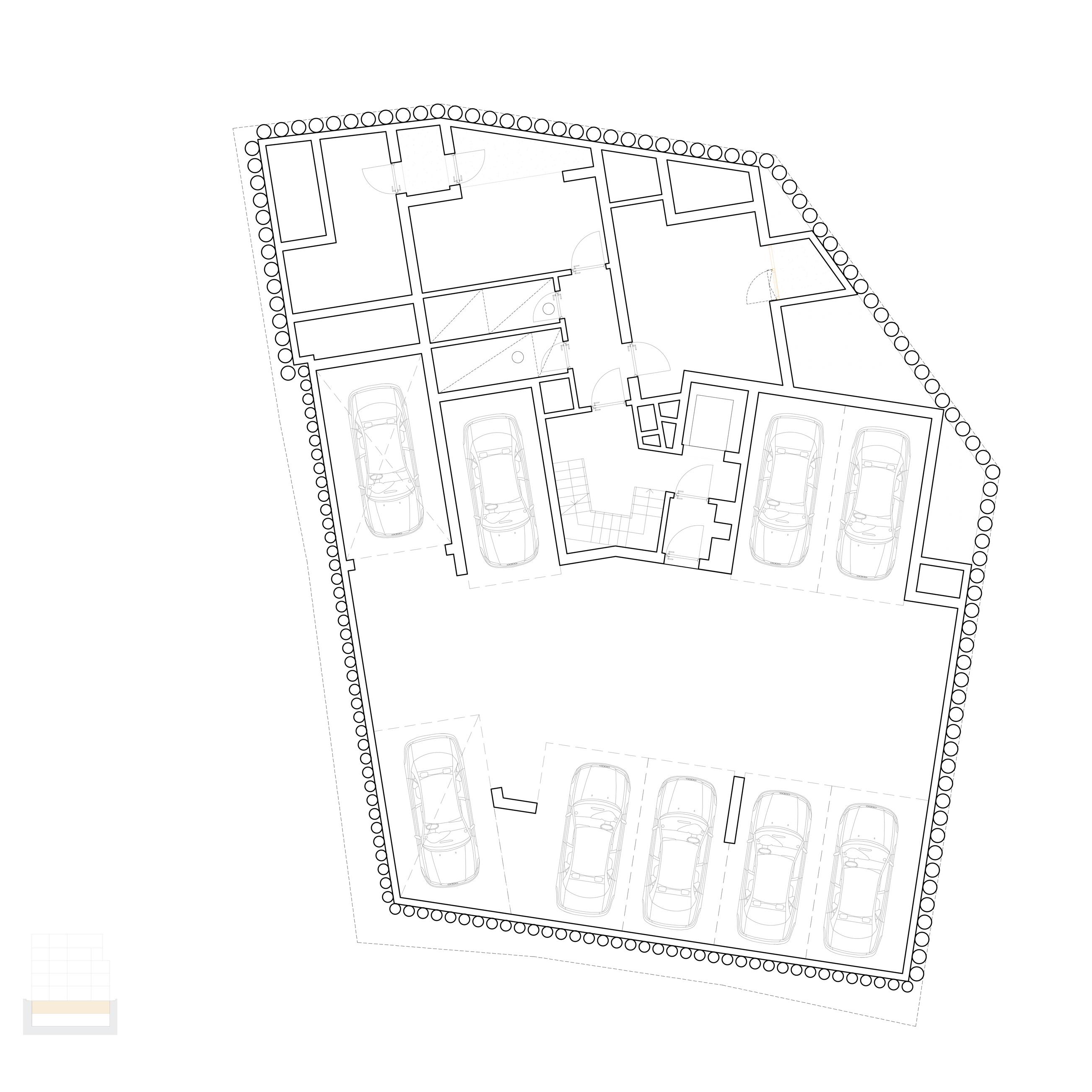 The interior configuration allows the arrangement of the served spaces around the knot, thus offering an ample unfolding of the living rooms towards the façade. The access to the building is made from Vasile Lascăr Street through an alveole - an outdoor portico-type area.
The roof is divided between the two terraces of the apartments on the last floor. Both are accessed through spiral staircases and become generous extensions of the homes – proper rooms above the city. One of the apartments on the ground floor benefits from a large garden, which gives it a character close to that of an individual dwelling.
PROJECT TEAM:


Architects
Andrei Şerbescu
Adrian Untaru
Elena Zară
Adrian Bratu
Constantin Ciocîrlan
Cezara Lorenț
Adrian Vieza


Renderings
Arendering