"To be conscious is not to be in time
But only in time can the moment in the rosegarden,
The moment in the arbour where the rain beat,
The moment in the draughty church at smokefall.
Be remembered; involved with past and future,
Only through time time is conquered."
(T. S. Eliot, Four Quartets)

The Garden's House

Bucharest, Romania


Arhetipuri competition 2010: second prize
Client: City of Bucharest

National contest for urban public space. Temporary pavilion in Victoriei Square, Bucharest




We chose the archetype of the garden (the first and last model, the lost garden), whose life throughout the year can most accurately express the cyclic nature of time: land, seed, plant, fruit, earth – the archetype of a garden in a (once) city of gardens. We placed inside it the garden's house, a greenhouse built from old windows gathered by people from the demolished houses of Bucharest, each coming with the story and life behind it. A transparent greenhouse, a pavilion which exposes and lets itself be exposed. A house lifted from the ground, an uprooted house.
People will bring plants and each one will take care of his plant for the whole year. They will meet here, in the middle of Bucharest, for no other reason than to wet their flowers. Therefore, they will stop for the moment from just inhabiting the city and will chose to also live in it. They will oppose quietness, respite and slowness to the noise, disagreements and emptiness around them. In this way, the greenhouse and the garden will try to help to what Juhani Pallasmaa defined in The Space of Time – Mental Time in Architecture as being the ethical task of architecture: " to defend our biological essence and historicity in order to root us in the essential mental realities of life".
The greenhouse's composition is very simple: an elementary wooden structure (16x6m), wrapped up in the windows' double coating. The space will be naturally ventilated in the summertime and heated in the wintertime with radiant panels and solar heat. Rainwater will be collected for wetting the plants. Earth will be brought for the garden (50-60cm), which will also shape the land towards the entrance (thus allowing access for disabled persons as well).
The archetype value comes also from the possibility of the same principle to grow similar objects on any of the proposed sites (and, actually, anywhere else in Romania's cities). These objects' lives will be born out of the histories of the windows, houses, plants and people from that peculiar place. However, the garden and greenhouse's value as a symbol and manifest make the asphalt and void in front of the Romanian Government be the ideal place for this prime gesture.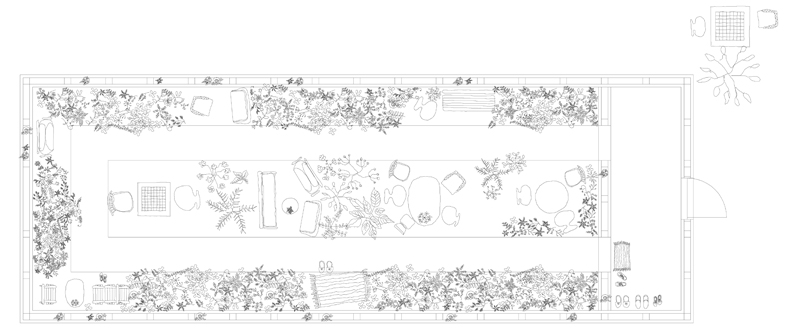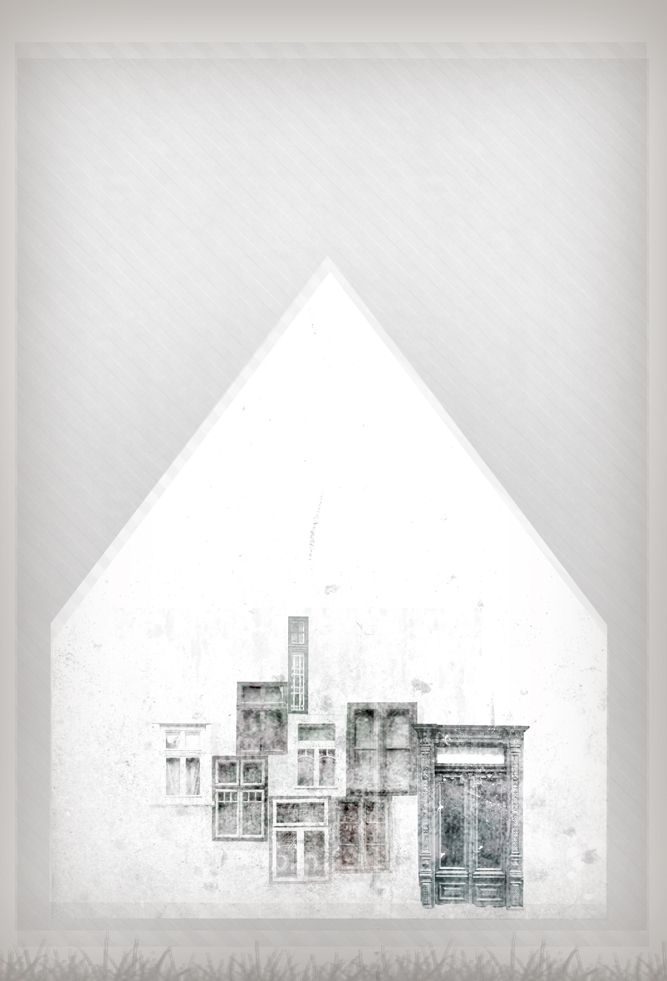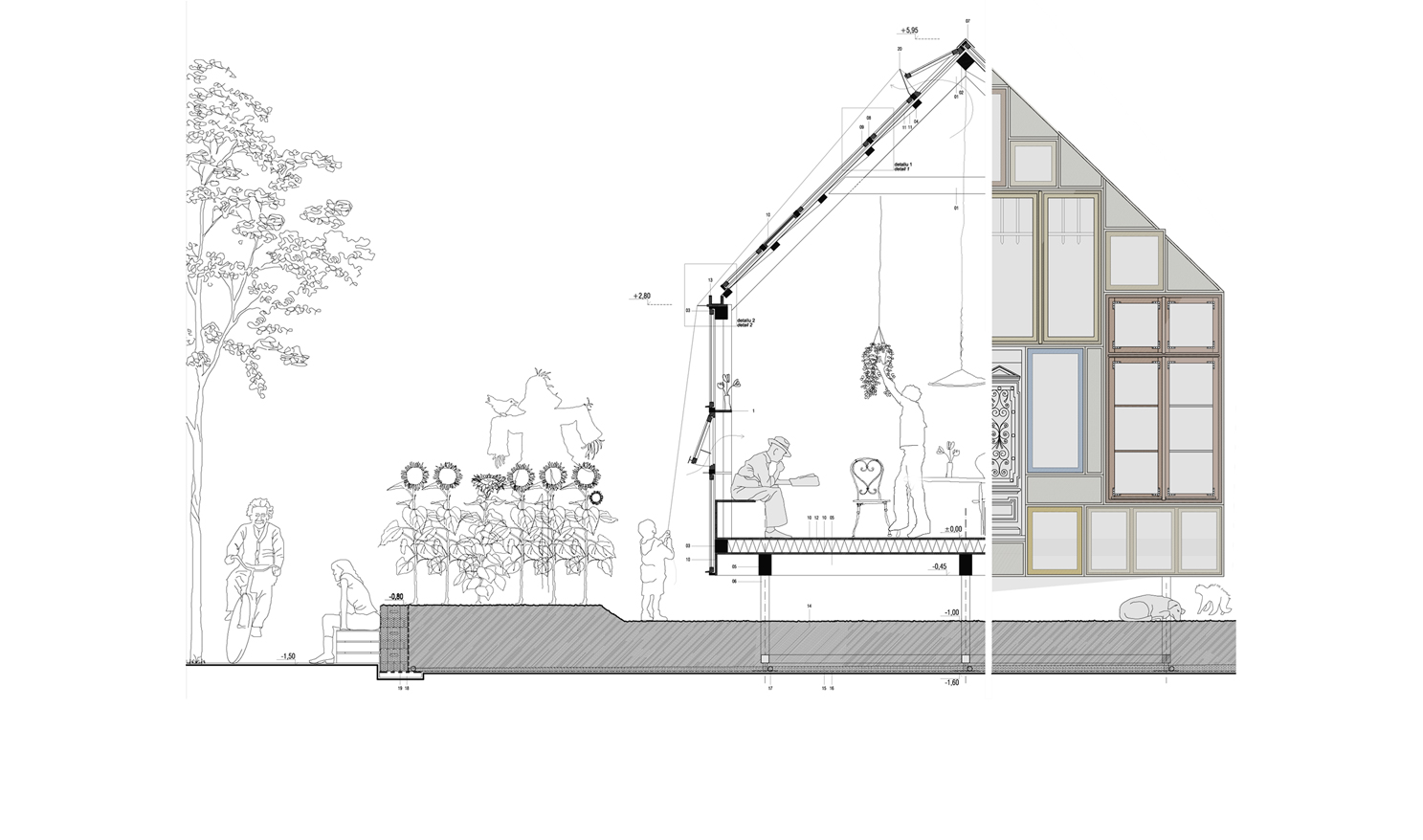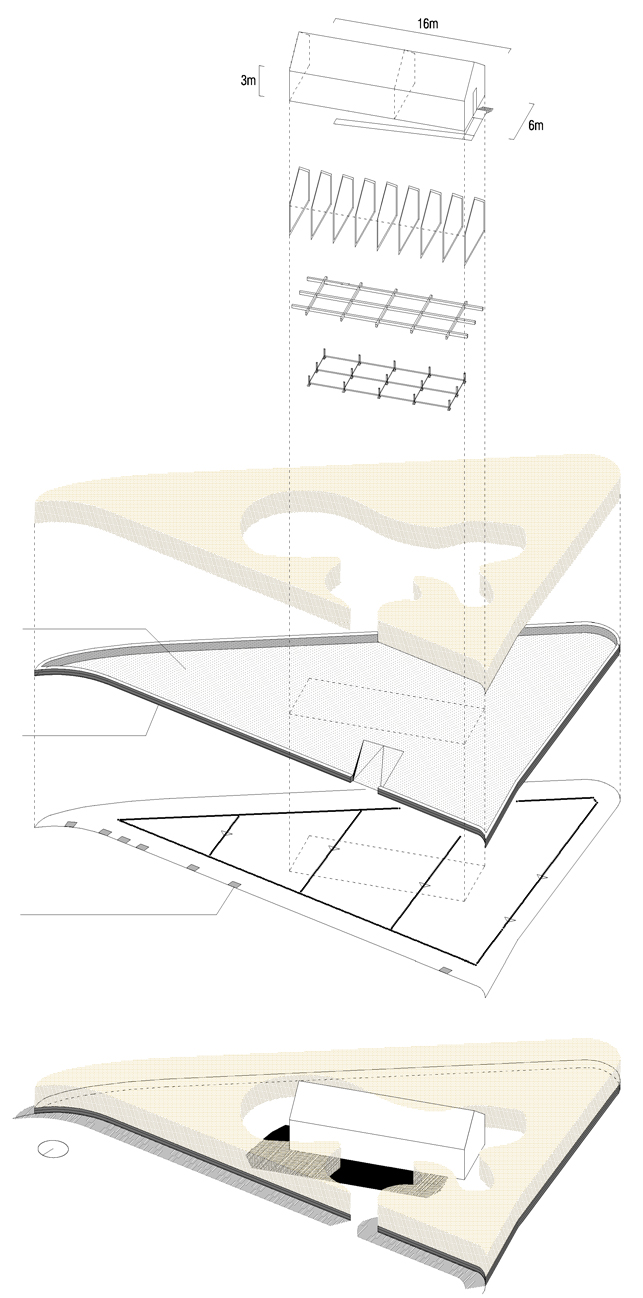 PROJECT TEAM:
Architects
Bogdan Brădăţeanu
Andrei Şerbescu
Adrian Untaru
Irina Băncescu
Cristina Enuţă