Client:
private

Project duration
2008-2010
Gross area
262 m²
The project seeks to discover the identity of a house built in the beginning of the past century, located on a narrow plot, in a homogeneous urban fabric behind the former Timpuri Noi factory. The young family's requirements in terms of space are submitted to the desire to change as little as possible the destiny of the house.

Therefore, the major gestures of the intervention consist in the barely noticeable lifting of the roof and the adding of a terrace at the first floor over a glazed dining space, gestures that mediate the relations of the house with its un-built half - the shady garden in the back.
The spaces of the house open mainly towards the interior, seeking to allow the visual communication between the rooms located at the same level or, cornerwise, between the rooms located at ground floor and those upstairs, or between the interior courtyard and the upper floor balconies. An external staircase leaves from the bathroom balcony and the matrimonial bedroom for the terrace above the house; this terrace is located between the two roof surfaces that converge towards the same interior space.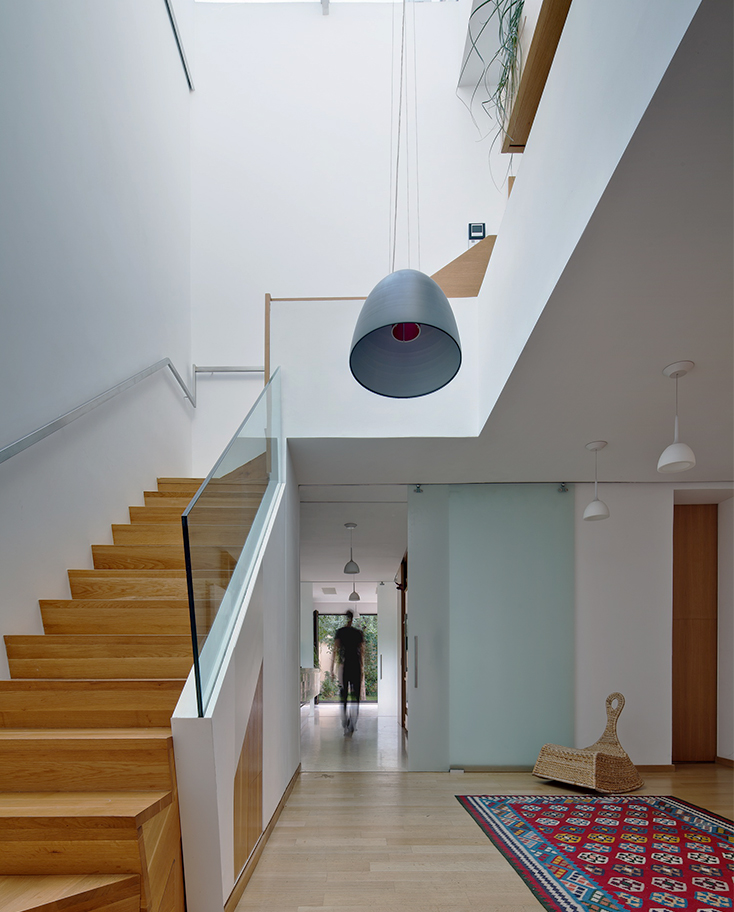 PROJECT TEAM:
Architects
Andrei Șerbescu
Adrian Untaru
Sebastian Șerban
Emil Burbea

Photographers
© Cosmin Dragomir
© Ștefan Tuchilă